There is nothing like the joy of being comfortable in your own skin.
Fully embodying movement as I dance, hike, bike, or go about daily activities with joy always leads me comfortably home. In the studio, down the street, in nature, or even in my kitchen with great music, my body knows perfectly how to wake up and get moving or calm down and be peaceful.
My story is simple; I have always loved to dance…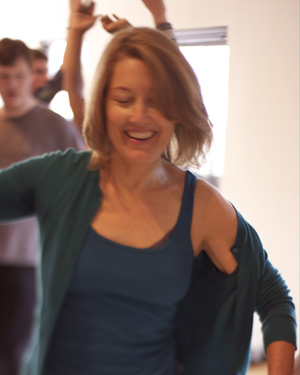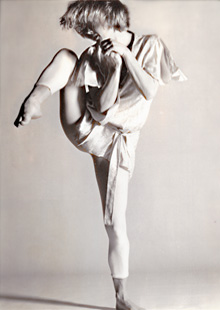 After some very uninteresting college years, I surrendered to the inevitable and moved to New York City because all I ever really wanted to do was dance professionally…
Those years in New York were a bit like the movie, "Forrest Gump" – meeting, studying and performing with one Post Modern legend after another. My concepts and beliefs about theater, performance art and dance were stretched and opened wide.
However, I was often miserable both emotionally and physically. Though I hardly stopped to notice, over time my well-being was gradually eroded by injuries, ruthless competition, stressful urban living and the generally unhealthy lifestyle of an undernourished professional modern dancer.
Not surprisingly, I eventually became seriously ill and ended up in the hospital. On my release, I felt shaken and confused but ready for change.
By some miracle, I found The Alexander Technique, meditation and dance as a sacred path. Those disciplines wove beautifully together, utilizing my active imagination, my thirst for knowledge and my need to move. One day, in a lightning-bolt flash, I realized that everything is movement, that all life pulses and vibrates, and that we can either fight the flow or enjoy the ride.
That year, I hit the road on a body-based spiritual pilgrimage, and I've never looked back. Today, I know and live one simple truth: the vehicle for real change and transformation is my body! As I moved away from the ego-driven performing arts world, I stepped fully into the path of an embodied spiritual practitioner.
I became a certified teacher of the Alexander Technique and a Hakomi body-centered therapist – I studied Contact Improv with Steve Paxton, Continuum Movement with Emilie Conrad, Body Mind Centering with Bonnie Cohen and 5 Rhythms with lots wonderful teachers. I've had the honor to learn from Hindu, Buddhist and shamanic masters. All these amazing paths have one thing in common: the body is the temple of spiritual awakening.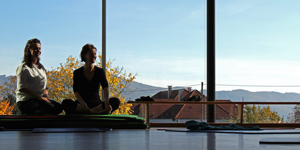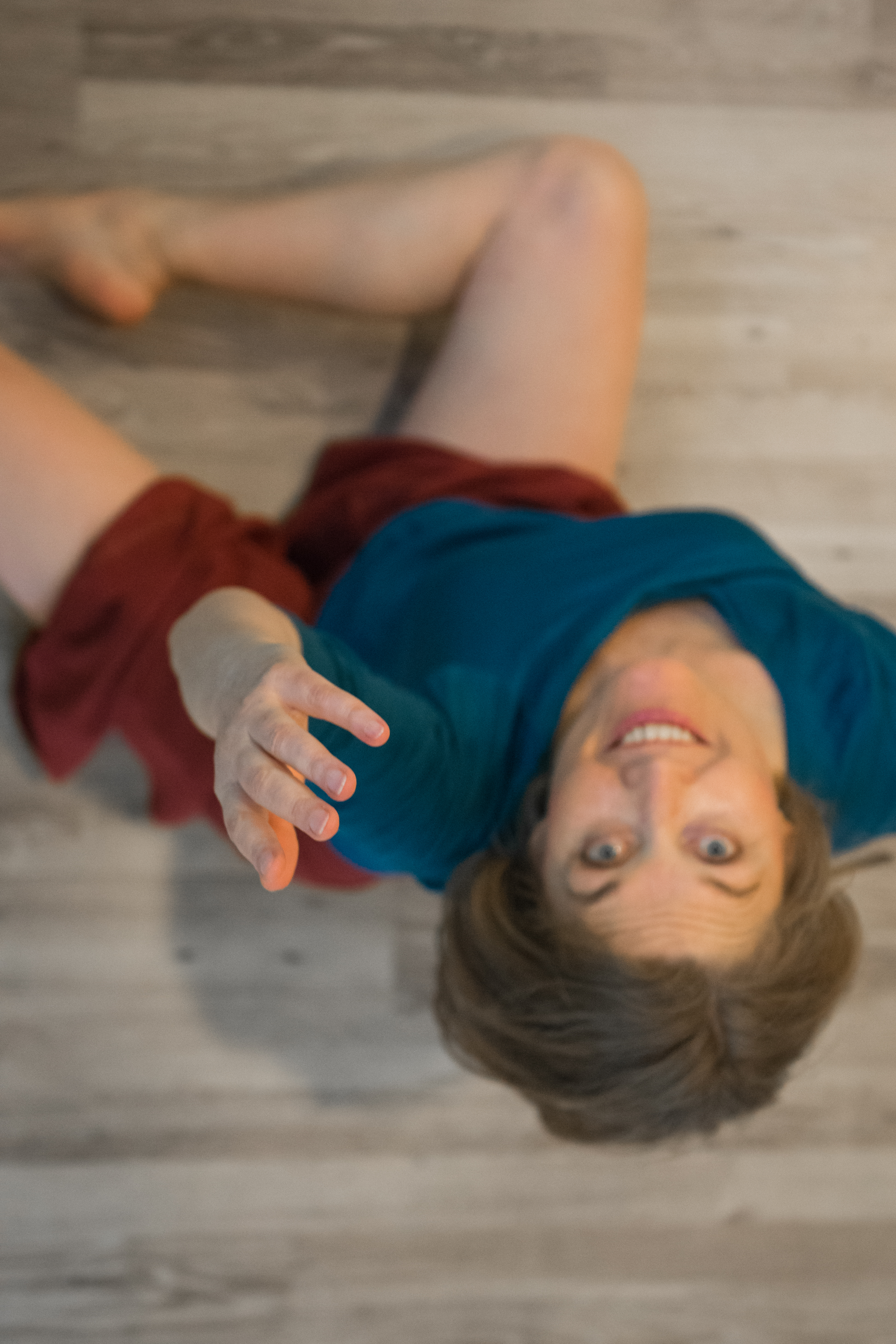 For many years, I have been honing and refining this work – on retreats, at conferences and in universities throughout North America and Europe. I have especially enjoyed teaching and developing curriculum at Alexander Bewegung Institute in Austria and teaching young performing artists at Santa Fe University of Art and Design.
Over the years, I've worked with students and clients of many ages and disciplines – from elderly clients wanting to maintain their physical strength and balance – to young performing artists looking to improve their artistry – to overworked professionals needing to chill out. Whatever the age or interest, all have benefited from my approach that combines equal parts anatomical knowledge, insatiable curiosity and creative inspiration.
Now, I am introducing my work to a much wider audience in on-line, worldwide classrooms and in my new home studio on the north shore of Chicago. I look forward to sharing with you all I've learned during my 30 years as a movement artist, educator and embodied living visionary.
The heart of my work is beautifully expressed in this simple yet eloquent poem by Nayyirah Waheed
"And I said to my body. Softly. I want to be your friend. It took a long breath. And replied, I have been waiting my whole life for this."
Whether you love to dance, are afraid to dance or just want to live life comfortably in your own skin, I'm here to say it's totally possible to calm down and be vibrantly awake in this very moment. All you need to do is let your body know, "I am ready to be your friend," then quietly listen and watch as the joy spreads through every radiant cell of your body.